Hub for Innovation Policy
Is a pioneer start-up company in the fields of innovation, research and development with the mission of advancing and empowering the services of businesses and social actors…
Hub for Innovation Policy
Hub for Innovation Policy (HIP) is a pioneer start-up company in the fields of innovation, research and development with the mission of advancing and empowering the services of businesses and social actors. HIP specializes in designing and developing services for the society, the market and the economy, consulting and supporting a number of companies, public administrations and supranational institutions worldwide. HIP is equipped with highly skilled and experienced personnel in entrepreneurial consultation, training, digital services and technology, research, equality assurance and communication. HIP focuses on providing the foremost innovative and sustainable products and services to its partners and clients to achieve a cross-effective, positive, high-equality and influential impact in their fields of work and activity.
Our approach is customer-driven, based on close and regular cooperation and interaction with our customers and partners, for achieving actually tailor-made solutions meeting their particular needs and challenges.
Innovation Management & Digital Transformation
Capacity Building Facilitation
Consulting Support services
Raising the digital literacy of professionals to address inequalities and exclusion of LGBTQI community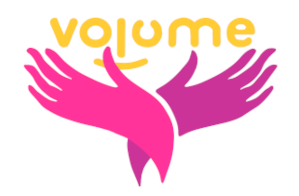 Learning to effectively engage and coach Volunteers among
youngsters
Trained midwives can avert maternal and newborn deaths (WHO, UNFPA, UNICEF)
A group of social and economic development professionals, with complementary skills and competences but common social values and principles.
What Are You Waiting For...
WE'D LOVE HEARING FROM YOU.